Brochures▼
TR1 in the press ...
Some of the brochure-logos are clickable. Some titles are so old, that no website exists anymore.
While viewing a picture, you can use the arrow keys to move forward or backward and the ESC key to cancel. To toggle between enlarged and reduced size, click:

Below you find 12 pages from 1 magazine article, book or brochure.
Last added:
-
Dealer
/ added May 2004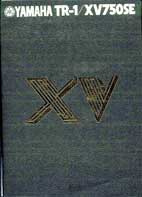 Most pages of the official Yamaha TR1 dealer presentation:
Added May 2004
12 pages from issue [na]/1981:
Page 1
|
Page 2
|
Page 3
|
Page 4
|
Page 5
|
Page 6
|
Page 7
|
Page 8
|
Page 9
|
Page 10
|
Page 11
|
Page 12