German magazines | 🛑 | ▼
TR1 in the press ...
Some of the magazine-logos are clickable. Some titles are so old, that no website exists anymore.
While viewing a picture, you can use the arrow keys to move forward or backward and the ESC key to cancel. To toggle between enlarged and reduced size, click:

Below you find 255 pages from 58 titles/articles in 20 magazines, books or brochures.
Last 5 added:
-
Oldtimer Praxis
/ added April 2022
-
Oldtimer Markt
/ added August 2021
-
Motorradszene
/ added October 2020
-
Tourenfahrer
/ added November 2016
-
Tourenfahrer
/ added November 2016

The first introduction of the TR1:
Added April 2005
6 pages from issue 21/1980:
Page 1
|
Page 2
|
Page 3
|
Page 4
|
Page 5
|
Page 6
One of the first commercial ads for the TR1:
Added November 2002
2 pages from issue 3/1981:
Page 1
|
Page 2
The first detailed report and the story of development:
Added October 2000
10 pages from issue 7/1981:
Page 1
|
Page 2
|
Page 3
|
Page 4
|
Page 5
|
Page 6
|
Page 7
|
Page 8
|
Page 9
|
Page 10
The first test:
Added October 2000
7 pages from issue 9/1981:
Page 1
|
Page 2
|
Page 3
|
Page 4
|
Page 5
|
Page 6
|
Page 7
Engine comparison of a Ducati 900ss, Moto Guzzi Le Mans III and TR1:
Added October 2000
10 pages from issue 18/1981:
Page 1
|
Page 2
|
Page 3
|
Page 4
|
Page 5
|
Page 6
|
Page 7
|
Page 8
|
Page 9
|
Page 10
Comparison of a BMW R100 and a TR1:
Added October 2000
4 pages from issue 23/1981:
Page 1
|
Page 2
|
Page 3
|
Page 4
25.000 km test of the TR1:
Added October 2000
6 pages from issue 2/1982:
Page 1
|
Page 2
|
Page 3
|
Page 4
|
Page 5
|
Page 6
Article about a Paris-Dakar sidecar with a TR1 engine:
Added October 2000
3 pages from issue 9/1982:
Page 1
|
Page 2
|
Page 3
TR1 based racing-twin from Artur Baumann:
Added October 2000
2 pages from issue 24/1985:
Page 1
|
Page 2
Another article from Artur's TR1:
Added November 2000
2 pages from issue 5/1987:
Page 1
|
Page 2
Report about the '88 "Battle of Twin":
Added November 2000
4 pages from issue 25/1987:
Page 1
|
Page 2
|
Page 3
|
Page 4
Article about buying used TR1's:
Added October 2000
9 pages from issue 4/1993:
Page 1
|
Page 2
|
Page 3
|
Page 4
|
Page 5
|
Page 6
|
Page 7
|
Page 8
|
Page 9
The TR1 characteristics:
Added October 2000
1 page from issue 8/19[na]:
Page 1
Another TR1 article from "Motorrad Katalog":
Added October 2000
2 pages from issue [na]/19[na]:
Page 1
|
Page 2
Jochen Trappman's TR1 engine in a Ducati 900 SD Darmah frame:
Added December 2000
2 pages from issue 23/2000:
Page 1
|
Page 2
Sepp Koch thought I need to have a test of the Yamaha BT1100 Bulldog:
Added December 2001
2 pages from issue 23/2001:
Page 1
|
Page 2
A report about the "Cult Bike" TR1:
Added July 2011
1 page from issue 6/2011:
Page 1
"Lola" is not running anymore:
Added July 2012
2 pages from issue 16/2012:
Page 1
|
Page 2
---

V-twin and flat-twin comparison:
Added June 2011
10 pages from issue 5/1981:
Page 1
|
Page 2
|
Page 3
|
Page 4
|
Page 5
|
Page 6
|
Page 7
|
Page 8
|
Page 9
|
Page 10
Comparison of TR1, Kawasaki Z1000 and Honda CBX:
Added May 2004
6 pages from issue 11/1981:
Page 1
|
Page 2
|
Page 3
|
Page 4
|
Page 5
|
Page 6
Private 30.000 km test:
Added October 2000
7 pages from issue 11/1982:
Page 1
|
Page 2
|
Page 3
|
Page 4
|
Page 5
|
Page 6
|
Page 7
Information about used TR1's:
Added November 2002
1 page from issue 12/1985:
Page 1
More information on used TR1's:
Added September 2001
2 pages from issue [na]/1991:
Page 1
|
Page 2
Sepp Koch's YamTon TR1:
Added October 2000
7 pages from issue 3/2000:
Page 1
|
Page 2
|
Page 3
|
Page 4
|
Page 5
|
Page 6
|
Page 7
Self made: Yacati 1.1:
Added August 2014
5 pages from issue 9/2001:
Page 1
|
Page 2
|
Page 3
|
Page 4
|
Page 5
Yet another article about Sepp's YamTon TR1:
Added October 2001
4 pages from issue 10/2001:
Page 1
|
Page 2
|
Page 3
|
Page 4
Cafe-Racer special:
Added April 2003
2 pages from issue 4/2003:
Page 1
|
Page 2
Red Arrow:
Added August 2014
4 pages from issue 10/2005:
Page 1
|
Page 2
|
Page 3
|
Page 4
A great TR1-mod from a guy from Munich:
Added February 2007
4 pages from issue 9/2006:
Page 1
|
Page 2
|
Page 3
|
Page 4
---

Very helpful article about a detailed inspection of a TR1:
Added October 2000
3 pages from issue 2/1984:
Page 1
|
Page 2
|
Page 3
Test of 5 classic twins:
Added October 2000
5 pages from issue 11/1984:
Page 1
|
Page 2
|
Page 3
|
Page 4
|
Page 5
---
Information about the BoT-TR1 from Klaus Caspers (now belongs to Gerd Benning & Rolf Eulgem):
Added November 2002
1 page from issue 3/1989:
Page 1
An article about the TR1:
Added February 2002
5 pages from issue 1/1991:
Page 1
|
Page 2
|
Page 3
|
Page 4
|
Page 5
---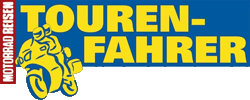 Touring test - TR1: The modern classic (courtesy of Reiner H. Nitschke Verlags-GmbH):
Added November 2016
11 pages from issue 11/1981:
Page 1
|
Page 2
|
Page 3
|
Page 4
|
Page 5
|
Page 6
|
Page 7
|
Page 8
|
Page 9
|
Page 10
|
Page 11
[click here for high resolution original article (11.1 MB)]
Article "The incomplete":
Added March 2007
1 page from issue 7/1982:
Page 1
Was the TR1 a "Slow seller by mistake"?:
Added May 2010
3 pages from issue 3/1984:
Page 1
|
Page 2
|
Page 3
TR1 - The unrecognized genius (courtesy of Reiner H. Nitschke Verlags-GmbH):
Added November 2016
4 pages from issue 11/2016:
Page 1
|
Page 2
|
Page 3
|
Page 4
[click here for high resolution original article (1.18 MB)]
Read the booklet "Young classics in a touring test" (courtesy of Reiner H. Nitschke Verlags-GmbH):
Added November 2016
2 pages from issue 11/2016:
Page 1
|
Page 2
[click here for high resolution original article (0.85 MB)]
---

"Grade A testimony" - a nice report about Gunter Baron and his TR1:
Added October 2020
1 page from issue 7/2020:
Page 1
---
1/8 mile sprinter in driving test:
Added July 2015
7 pages from issue 7/2015:
Page 1
|
Page 2
|
Page 3
|
Page 4
|
Page 5
|
Page 6
|
Page 7
[click here for high resolution original article (1.43 MB)]
---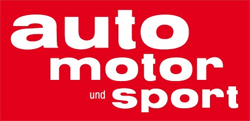 A test of the TR1:
Added December 2002
3 pages from issue 19/1981:
Page 1
|
Page 2
|
Page 3
---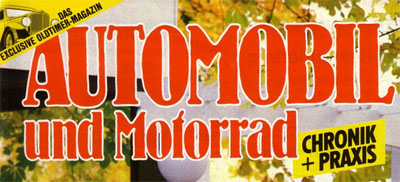 Steam hammer duett - Vincent Black Shadow vs. TR1:
Added June 2011
4 pages from issue 5/1984:
Page 1
|
Page 2
|
Page 3
|
Page 4
---

The sound of V-engines:
Added August 2005
1 page from issue 2/2005:
Page 1
---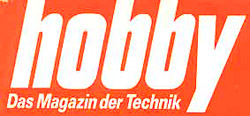 An article about the TR1:
Added May 2004
5 pages from issue 9/1981:
Page 1
|
Page 2
|
Page 3
|
Page 4
|
Page 5
---

Tips about used TR1's:
Added October 2001
2 pages from issue [na]/1998:
Page 1
|
Page 2
---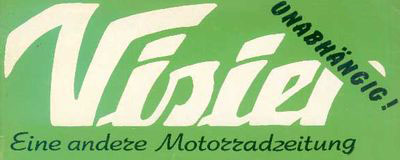 Yet another TR1 test report:
Added April 2007
9 pages from issue 9/1981:
Page 1
|
Page 2
|
Page 3
|
Page 4
|
Page 5
|
Page 6
|
Page 7
|
Page 8
|
Page 9
An obituary of the TR1:
Added April 2007
3 pages from issue 30/1984:
Page 1
|
Page 2
|
Page 3
---

"Milestone". A report about the TR1:
Added March 2007
5 pages from issue 10/2006:
Page 1
|
Page 2
|
Page 3
|
Page 4
|
Page 5
---

A TR1 test summery:
Added October 2001
1 page from issue [na]/1983:
Page 1
---

30 years Yamaha TR1 - a second spring:
Added October 2011
8 pages from issue 6/2011:
Page 1
|
Page 2
|
Page 3
|
Page 4
|
Page 5
|
Page 6
|
Page 7
|
Page 8
---

Report "V2-Youngtimer Yamaha TR1 - Classic of the future":
Added October 2004
4 pages from issue 10/2004:
Page 1
|
Page 2
|
Page 3
|
Page 4
Second chance:
Added June 2011
5 pages from issue 10/2007:
Page 1
|
Page 2
|
Page 3
|
Page 4
|
Page 5
Rehabilitation Measures (courtesy of Robert Reuter, VF Verlagsgesellschaft mbH. Click here to order the magazine):
Added April 2022
5 pages from issue 3/2022:
Page 1
|
Page 2
|
Page 3
|
Page 4
|
Page 5
---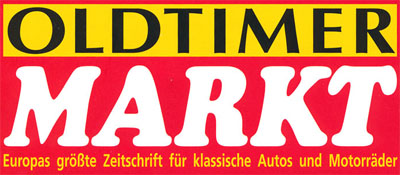 From flop to cult:
Added June 2011
7 pages from issue 5/2009:
Page 1
|
Page 2
|
Page 3
|
Page 4
|
Page 5
|
Page 6
|
Page 7
"Green Star" - 40 Years TR1 (courtesy of Dirk Ramackers, VF Verlagsgesellschaft mbH. Click here to order the magazine):
Added August 2021
8 pages from issue 8/2021:
Page 1
|
Page 2
|
Page 3
|
Page 4
|
Page 5
|
Page 6
|
Page 7
|
Page 8
---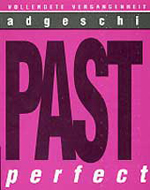 A report from the 2. TR1 rally in Schotten and something thoughtful about the autum (from Sepp Koch):
Added November 2016
3 pages from issue 12/1988:
Page 1
|
Page 2
|
Page 3
An article about the TR1:
Added April 2003
3 pages from issue 6/1989:
Page 1
|
Page 2
|
Page 3
---

A (german) article from www.motor-kritik.de about the TR1:
Added May 2010
9 pages from issue 4/2000:
Page 1
|
Page 2
|
Page 3
|
Page 4
|
Page 5
|
Page 6
|
Page 7
|
Page 8
|
Page 9