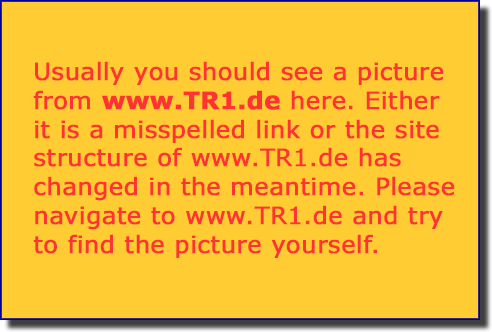 Chain Drive

The TR1-chain is virtually without wear due to the protection in the grease-filled chain casing,
so an exchange after 50.000 Km - as recommended - is, at least to our esteem,
not necessary, except when the chain has lengthened excessively.
This puts the rear swing arm bearing and the gear sprocket bearing under severe stress.
In order to check chain tension of your bike, place it on its center stand.
The middle of the chain links should reach to the markings.
Be sure to check chain tension at several different chain positions !!
..and on to the..

Chain Housing