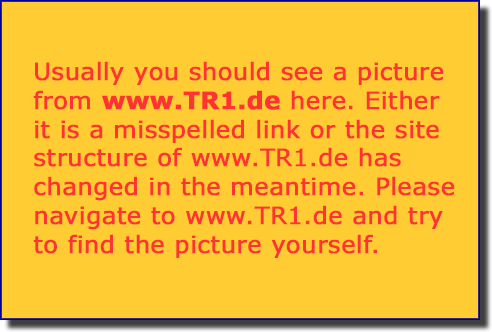 Brakes

The original brake linings are o.k. but somewhat expensive.
Lucas, Girling- and Brembo-pads are of the same quality.
however I don't use them which actually doesn't mean anything.
Whoever has not yet fitted steelflex brake hoses should do so immediately !!
The original rubber hoses have certainly reached a dangerously porous condition after 18 years.
There are several providers of steel-flex hoses.
Spiegler offers some with adjustable aluminum connectors,
Sepp Koch has some with adjustable steel connectors.
Longer hoses for high rise handlebars pose no problem.

In case your main brake cylinder shows signs of wear we recommend
the exchange to a5/8" main cylinder of the FZ- or the FJ-models.
This is a real improvement, especially in comparison to the older models with the small gauge.
When using steelflex hoses a diameter of 14 mm for the main brake cylinder is sufficient.
(Dimensions are printed on the housing in mm or inches - original: 5/8" = 16 mm).
Yamaha produced different of the old XS-models with 14 mm - brake cylinders, mostly with a
plastic housing, but also more recent models were so equipped, such as the CBR 600.
Best to check the parts at your local dealer by yourself.


Travel of the brake lever should however be as with the original approx. 25 mm no less.
With just a little longer lever travel you get a real two-finger brake.
But BEWARE!!!!!!!!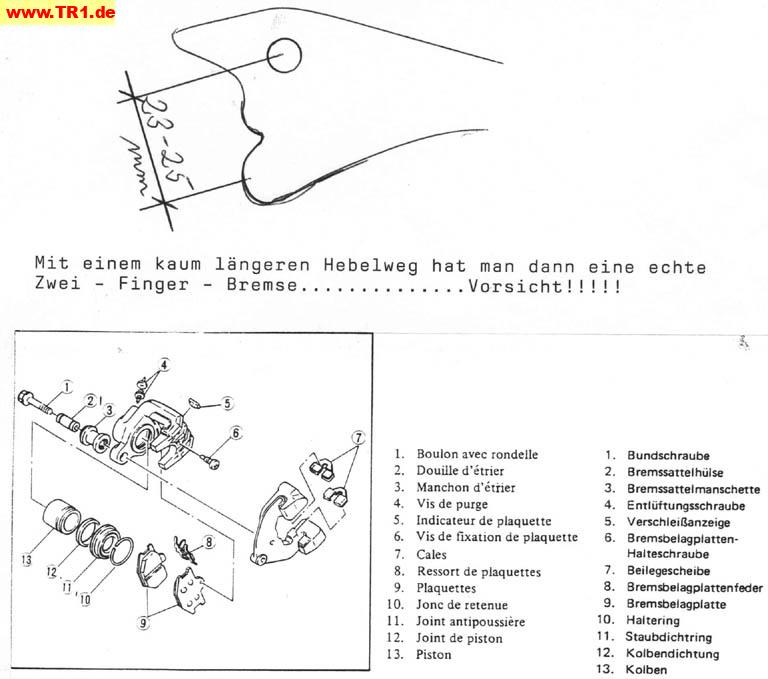 ..and on to

Electric Circuitry