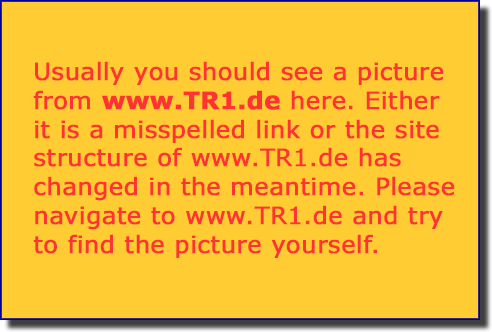 Tires

Inflating pressure: front 1.9 - 2.1 bar, rear 2.1 - 2.4 bar.
They should be somewhat round and black, but please not from Continental !
Front tire:
..should have a middle track for stability.
Size 100/90 H 19 tires are quite standard nowadays
and simply a lot better than the old 3.25.
Those who encounter difficulties to get the new dimension certified for their bike
may have better luck when presenting the following paper
that demonstrates that this tire is certified for the bike: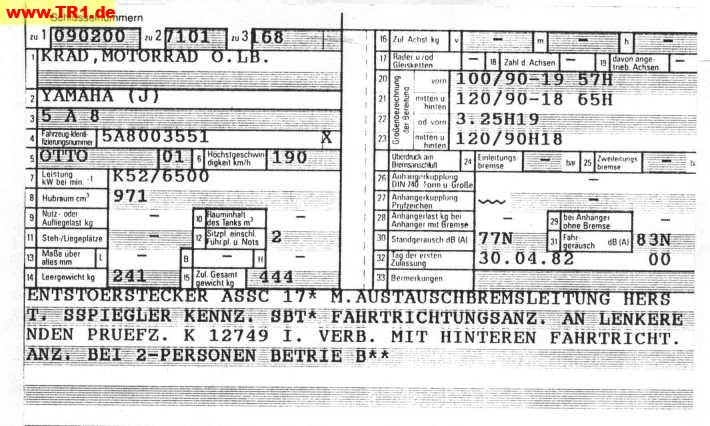 ..and on to the..

Alternative Handlebars