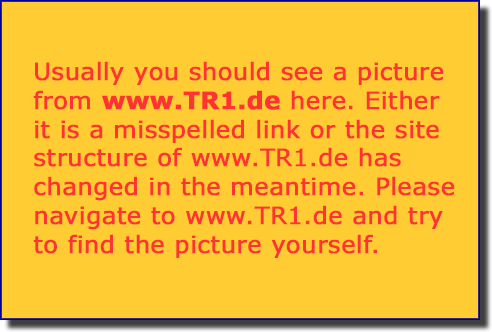 Front Fork

Oil capacity: 280 cm³or 140 mm air without spring.

In order to tune the suspension of a TR1 optimally and in reaction to the -to my opinion-
relatively useless air support, I can recommend fitting progressive springs into the front forks.
These can be acquired at WIRTH or WHITE POWER at a cost of approx. DM 150.- per set.
You might find that a 12.5 grade oil goes well with that, so half 10 and half 15...
We found that the 15 oil that is recommended by WP makes the fork a little less sensible.

If you want to do something additional against your TR behaving like a U boat when hitting
the brakes, check this (at your own risk): Closeweld the upper bores in the damper pipes
and redrill a (smaller) 3mm hole at their place. Add two opposing slits of approx. 2-3mm
depth with a saw to the cylindrical side of the aluminum taper spindle and voilà: A sunk front
fork comes out a lot faster than before..





..and to the rear

Monoshock