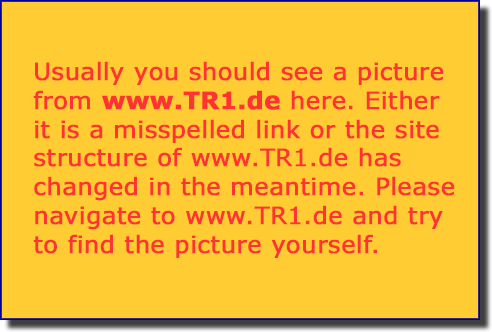 Monoshock Rear Suspension

An excellent rear suspension does not necessarily have to come from Íhlins or White Power.
The original element performs quite well if fitted with a harder spring and adjusted damping.
For drivers up to 80 kg we recommend the spring from Wirth,
heavier crews should opt for the WP-spring.
The damping of the original-element can be adjusted as follows:
A 3 cm piece of wood under the main stand relieves you of the pain of having to remove
the rear wheel. First adjust the damping to the hardest -originally attainable - setting and
mark its position on the housing.Now carefully release the cable tensioners and compress it
until the cables can be taken out of their grooves.
Under no circumstances move the adjusting knob from now on
because this will entangle the cables within.
Take out the cables and screw in the ring 3 to 5 steps (no more!).
Now refit the cables and retense the adjustor.
After having refitted the element readjust the cables so that the notches correspond
to the settings.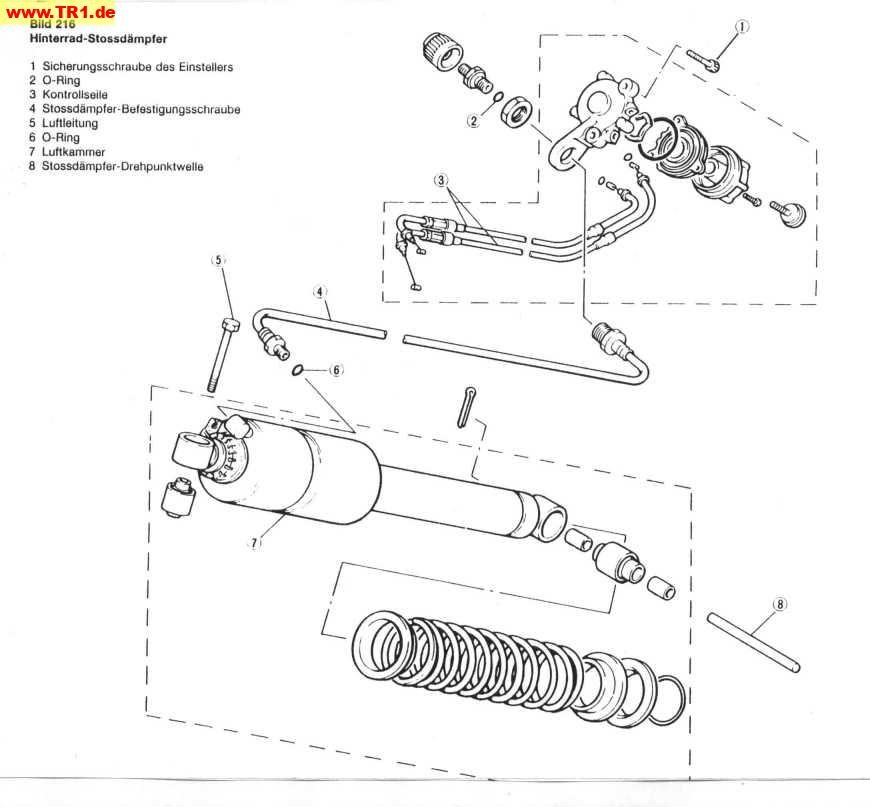 ..and on to the...

Steering Head- and rear Swing Arm Bearings