Books | 🛑 | ▼
TR1 in the press ...
Some of the book-logos are clickable. Some titles are so old, that no website exists anymore.
While viewing a picture, you can use the arrow keys to move forward or backward and the ESC key to cancel. To toggle between enlarged and reduced size, click:

Below you find 20 pages from 2 titles/articles in 2 magazines, books or brochures.
Last 5 added:
-
Motorentechnik
/ added November 2002
-
Yamaha Xv
/ added April 2001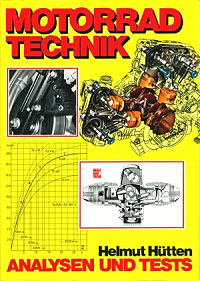 Great technical background information about the TR1 engine (only abstract). Order at Amazon:
Added November 2002
11 pages from issue [na]/1983:
Page 1
|
Page 2
|
Page 3
|
Page 4
|
Page 5
|
Page 6
|
Page 7
|
Page 8
|
Page 9
|
Page 10
|
Page 11
---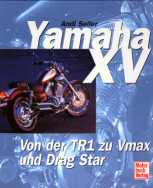 A great book about TR1, with lot's of great pictures and stories about the V-Twins from Yamaha (only abstract). Order at Amazon:
Added April 2001
9 pages from issue [na]/1997:
Page 1
|
Page 2
|
Page 3
|
Page 4
|
Page 5
|
Page 6
|
Page 7
|
Page 8
|
Page 9